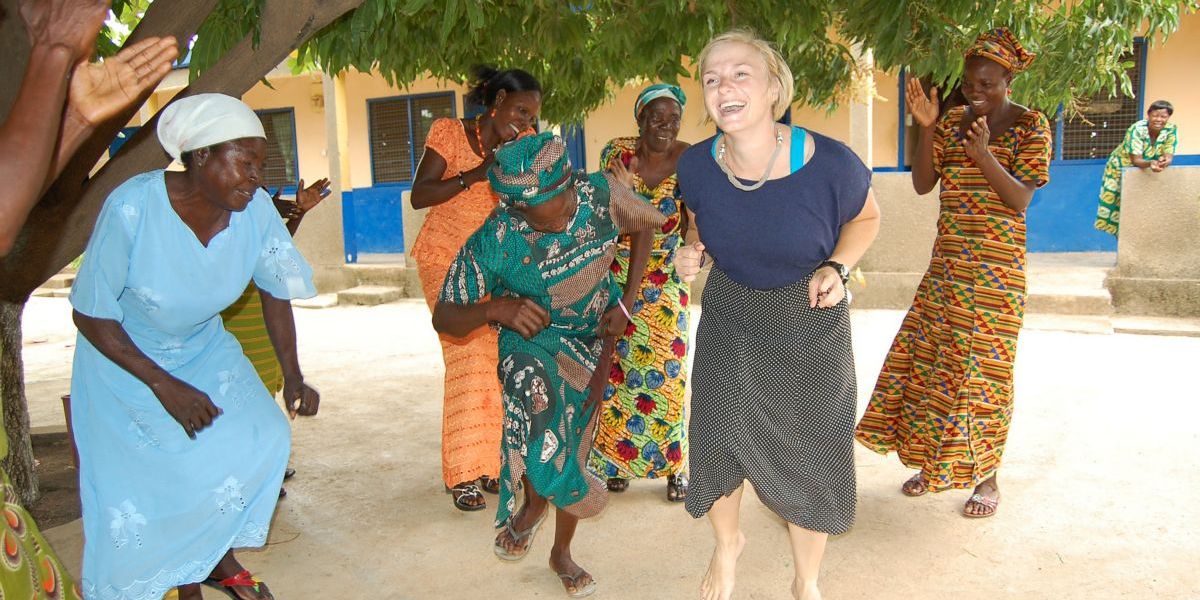 International Shipping to Ghana
Ghana is a nation on West Africa's Gulf of Guinea, it shares borders with the Ivory Coast, Burkina Faso and The Republic of Togo.
Ghana has an estimated population of 20 million people. The UK is one of the largest foreign investors in Ghana.
Some of the top UK goods exported to Ghana include; Industrial Machinery and Road Vehicles.
We are different from the larger UK Freight Forwarders, in that we give all our customers a greater amount of our time and personal attention, looking after all their overseas shipping and documentation requirements. Taking the pressure off our clients, leaving them to focus on what they do best, making and selling their products. We offer complete International shipping services to Ghana from UK, by Air Freight and Sea Freight to Ghana's main Air and Sea Ports, for UK businesses, Ghana trading companies and private shippers. With the co-operation of experienced and reliable Ghanaian Customs Brokers partners located in all major cities, we can also offer full door to door logistics services to Ghana from UK.
Click here to Get a Quote Shipping UK to Ghana
EON Logistics staff have over 40 years' worldwide logistics experience and can offer complete International shipping by Air and Sea freight throughout Ghana from UK, serving the main commercial areas, as well as remote parts of Ghana. We ship all types of Commercial Cargo and personal household effects International removals.
We can offer the following types of international shipping services to Ghana main Ports of:
Tema, Takoradi and Accra Kotoka Airport.
Sea Freight to Ghana from UK
FCL – Full Containers Door to Door by Sea Freight to Tema Ghana from UK
LCL – Less Container Loads by Sea Freight to Tema Port CFS, Ghana
Ro-Ro – Cars & Construction Equipment by Sea Freight to Tema Port
D.I.Y. International Household Moving from UK to Ghana, LCL & FCL
Temperature controlled FCL containers by Sea Freight to Ghana from UK
Exhibition Stands & Equipment by Sea Freight to Tema Port from UK
Air Freight to Ghana from UK
Direct Priority & Economy Air Freight UK to Kotoka Airport Accra Ghana
Mining Equipment Air Freight to Accra Airport Ghana from UK
Temperature controlled Air Freight Accra International Airport Ghana
AOG Express parts by Airfreight to Accra Ghana from UK
Specialist Project Shipping & Oversized Sea Freight to Ghana.
OOG & Heavy Cargo shipping by Sea Freight to Ghana ports from UK
Live Events Logistics by Sea Freight from UK to Ghana, all cities.
Construction & Mining Equipment by Sea Freight to Ghana, all ports.
University Science Field Trip Equipment Temporary Exports to Ghana.
Used Factory Machinery shipping to Ghana from UK
Specialist additional services
UK Procurement services for Ghanaian buyers (zero rating UK VAT)
Letter of Credit shipping documents and banking services
Export Packing services compliant with Ghanaian requirements.
Temporary exports from UK to Ghana.
Cargo Insurance for suitably packed new commercial goods
Collections from multiple UK suppliers and consolidating together
Project Cargo Specialists Sea Freight to Ghana.
EON Logistics staff just love difficult Project Freight Shipping or OOG out of Gauge Cargo Shipping to Ghana from UK. As International Freight Forwarders we're a bit like a travel agent, in that instead of knowing all the best passenger airlines, best holiday resorts, hotels or cruise lines for your holidays around Ghana. A Project Freight Forwarder will know all the best UK Sea Freight Shipping and Air Cargo Carriers, from the large number of freight agents who claim to who offer Out of Gauge/ OOG Freight Shipping or Heavy Lift/Oversized Cargo services by Sea freight to Ghana from UK.
Most Logistics companies in UK have experience of sea freighting normal/easy to handle commercial cargos as FCL/LCL in standard sea shipping containers to Ghana. Only a small number of specialist UK Project Freight Forwarders will have the necessary analytical experience of shipping by sea freight to Ghana, extra-large cargos that are out of the box. Transporting OOG/Oversized Cargo/Heavy Lift sea freight to Ghana from UK requires many years of hands on Project Sea freight shipping experience, which EON Logistics have in abundance.
Whatever you need to sea freight to Ghana from UK and based on any delivery deadlines, we will offer you a wide choice of UK to Ghana sea freight shipping or air freight service options, for you to choose from; we handle all the UK Road Transport, Port Security, VGM, UK Customs, any country specific documentation requirements and all standard shipping documentation needs for shipping your cargo from UK to Ghana main ports of Tema, Takoradi and Accra Airport. .
Our reliable Ghanaian Customs Brokers will be happy to quote your buyers directly for the local Customs clearance, handling and delivery requirements.
UK to Ghana Shipping Service information
Below are the current Sea and Air Freight service details from UK to Ghana, to suit the buyers' timelines and cost budgets for shipping to Ghana from UK.
FCL Container shipping to Tema with Weekly sailings ex Tilbury With transit of approx. 29 days to Tema
Ro/Ro Service with Weekly Sailings ex UK with approx. 29 days transit time to Tema.
LCL Sea Freight small consignments by Sea Freight Weekly from UK to Tema with transit of approx 29 days.
Air Freight UK to Accra Airport. Daily Direct flights with BA & Non Direct Flights with Turkish Airlines (Connecting Via Istanbul), TAP Air (Via Lisbon) & Air France (Via Paris)
Requirements & Prohibited Items
Cars, trucks, caravans, used agricultural machinery should always be steam cleaned before sea freighting to Ghana from UK, to remove all soil residue and pests.
Similar to most countries you should check with the Ghanaian Customs Broker, if the goods being shipped can be imported into Ghana. The Customs Broker can confirm before goods are shipped from UK to Ghana, if they can be imported without any restrictions. Normal prohibited items will include, but not limited to the following: Cash, Diamonds and Bullion, precious metals, live animals, drugs, firearms and ammunition.
ISPM15, timber packing and marking requirements. Most countries around the globe, including the UK, require that any timber packaging used when shipping is heat treated and has the appropriate HT and/or ISPM15 stamps visible on the timber package, to prevent any insects or pests transferring and affecting agriculture or forests in the country of destination.
Export Goods in Transit Cargo Insurance, for Ghana
It is important to arrange Goods in Transit Cargo Insurance cover, in the event of a damage or pilferage incident during a Sea or Air Freight movement to Ghana from UK.
Your Cargo is not insured, unless you arrange via your own companies Insurance brokers, or you ask your Freight Forwarder to quote for Goods in Transit Insurance cover and you accept their quote in writing.
You should not rely on the transporters to Ghana's liability insurance cover, under their Air Waybill or Ocean Bills or Lading terms and conditions. This does not equate to cargo insurance cover for the value of your goods and may rely on some proof of negligence by the Transport Company or carriers, which is naturally difficult to prove.
We recommend that you must suitably export pack your goods to withstand the normal multiple handling, transhipping or stacking it will endure throughout a normal international sea or air movement from UK to Ghana.
Insurance companies and transport carriers may refuse to accept any claims, if cargo is not suitably export packed.
Customs Import advice
It is the overseas buyers' responsibility to check that they can import the goods they are buying from UK. We recommend that you check with your Ghanaian buyers, that they have a local import customs broker, who can advise the buyers on the customs documentation requirements for importing the products you are shipping from the UK to Ghana.
The importers Customs Brokers can advise on Ghana import duty and taxes, customs HS tariff classifications, if any prohibited or restricted goods and full documents required from UK shippers. This will avoid any issues of trying to import goods that Ghanan Customs will not allow to be imported and thus prevent wasted storage or other costs having to ship back to the UK.
Cars and trucks less than 10 years old can be imported without restriction. For older vehicles, fines will be applied by local Ghanaian Customs. Right hand drive cars are not permitted in Ghana.
Please check with your local Ghanaian Agent in regards to Destination Inspection of Imported goods, certain goods are checked for Quantity, quality, value, fraud and other concerns.
Please note that the information on special requirements for shipping from UK to Ghana is current and may change from time to time. We suggest that this is re-checked with the Ghanaian buyers Customs Brokers before shipping, in the event of changes to special requirements or new regulations or requirements in place at time of shipping from UK to Ghana.
Click here to Get a Quote Shipping UK to Ghana