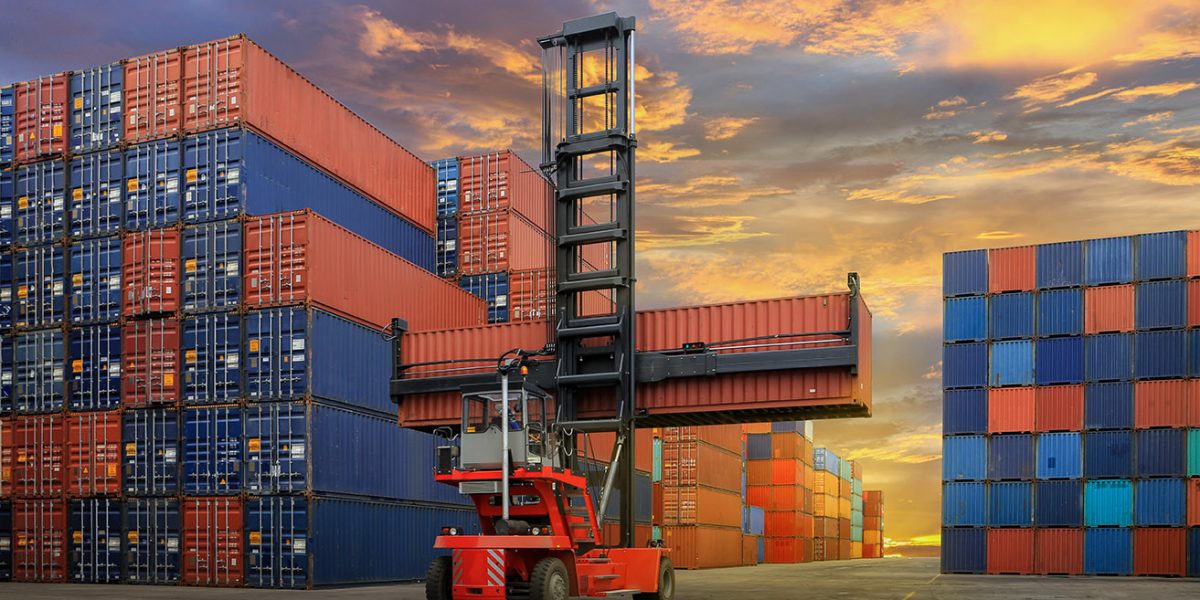 Oversized Freight Shipping Services
Welcome again, for those experienced Project Freight Shipping Managers, perhaps with a freight forwarding background, handling your companies Overseas Freight Shipping from UK by road, ocean or air freight shipping, you will have full knowledge and freighting contacts, to carry out most specialist oversized cargo shipping requirements. However, these additional information notes may be helpful to those who are new to project freight management of out of gauge freight shipping and will offer common sense information when freight shipping the following difficult cargo types:
Out of Gauge Cargo Shipping – When oversized cargo is too big for standard Sea, Air & Road freight   shipping units
Heavy Lift Cargo Freight Shipping – When cargo is too heavy for standard lifting equipment
Project Freight Forwarding – When difficult to handle cargo may need multiple types of handling to complete the freight shipping from door UK to door overseas.
What is Project Freight Forwarding?
An International Freight Forwarder is a bit like a travel agent, in that instead of knowing all the best airlines, beach resorts, hotels and cruise lines for holidays, your Project Freight Forwarder will know all the best UK Sea Freight Shipping agents, Road Freight & Air Cargo carriers, from the abundance who offer out of gauge, heavy lift or oversized freight shipping services from UK to any destination worldwide. Subject to your cargo shipment volumes and your delivery deadlines, your Project Freight Forwarders will be best placed to find the best freight shipping options, for you to meet your commitment deadlines. A Project Freight Forwarder does not own the specialised heavy lift cargo Ocean vessels or the heavy cargo aircraft, his role is to select the most suitable cargo freight carriers for his client's OOG/oversized cargo freighting needs. Most international freight forwarders have experience freight shipping cargo in standard ocean containers, only a few will have the specialist experience of shipping freight out of the box. Transporting out of gauge, oversized cargo/heavy lift freight requires many years of hands on project freight forwarding experience.
EON Logistics can assist with:-
Project Management Plan – Assist with the total logistics requirements of your contract equipment sale, from pro-forma pre-tender purchase order preparation. Planning the total freight shipping task from your out of gauge cargo drawings, plans/photos', to work out the most suitable export packing, cargo handling, freight transport, time frames from production through to sea freight shipment.
OOG Project/Oversized Cargo freight Shipping– Once sales order has been secured, be involved at detailed movement operations planning meetings with all interested parties, preparing full turnkey project cargo movement, action plans, from manufacturing site to overseas delivery site. Specialised UK Road Transport, Heavy lift cranes, Export Packing services, Ocean Freight Shipping, Customs UK and destination, planning delivery to overseas site.
Preparation of the Project Shipping Action Plan– Documenting/listing all the logistics work requirements, action plans for parties responsible for each task, each stage process time deadlines, surveys or inspection, technical negotiations with ports in UK/overseas and ocean freight shipping carrier contract and freight rate negotiations.
Monitoring the move to completion – Status reporting of each stage completion, updating & communicating changes to concerned parties, assisting overseas buyers with destination customs clearance and final delivery to site.
OOG, Oversized Cargo Sea Freight Shipping Services
If the out of gauge freight, oversized cargo or extra heavy lift freight cannot be dismantled suitably to load to standard ocean freight shipping containers, that can be loaded safely at origin and offloaded safely at destination, then there are several alternative ocean freight service types, for oversized cargo shipping from UK, that your specialist project freight forwarder can offer you. Namely, the following Sea Freight Shipping options:
Containerised FCL – If the Heavy Lift cargo OOG or oversized cargos can be dismantled to load and secure into standard 20' 40' or 45' Ocean Freight Containers, loading through the back doors of the sealed ocean containers. Then sea freight shipping in standard ocean containers will afford the cheapest sea freight rates.
Containerised OOG FCL – When cargo being shipped by sea freight shipping cannot be loaded to general or dry-van standard ocean containers, the ocean container carrier vessels can also carry OOG/Oversized cargo and Heavy lift out of gauge freight cargo's on Flat-Rack Containers or Open Top containers. This will be more costly than standard ocean container sea freight rates, however, still affords regular scheduled sailings and the freight costs should be less than Ro-Ro or conventional ocean vessels.
Ro-Ro Carrier vessels – Roll on and Roll off vessels (like large car carrying vessels) used for UK car shipping, UK truck shipping, wheeled and tracked plant and construction equipment, can also be used for OOG/Oversized cargo shipping or heavy lift freight cargo, which can either be shipped as static cargo sea freight under-deck, or loaded and secured onto the Ro-Ro ships low-bed trailers (Ships Mafi Trailers), then towed on and off the Ro-Ro vessel.
Conventional & Break-bulk Cargo Vessels – Used for heavy lift cargo or oversized cargo freight shipping from UK that is too big for Ro-Ro vessels or ocean container vessels. Providing the Heavy lift freight, OOG and oversized cargo is suitably export packed for this type of freight shipping. Depending on the cargo weight and dimensions, some cargo will be loaded under-deck, whilst extra large or oversized cargo may need to be shipped on the deck of the cargo holds.These vessels are suitable for International Yacht Transport Shipping, Aircraft or Aircraft Engine shipping, Industrial Generators or Power Turbine shipping, Cranes, large storage tanks/boilers and heavy engineering equipment shipping.
OOG, Oversized Cargo Air Freight Shipping Services
When the transit time to destination by sea freight shipping is not suitable for the overseas buyer's deadlines, then they are also possibilities to airfreight oversized cargo and also some very heavy lift freight can get off the ground, using some very large cargo only air freight shipping services. Normally scheduled international wide bodied passenger aircraft can carry cargo air freight up to 160 cm tall and around 300cm long. However, when larger oversized or overweight air freight cargo must be considered for air cargo shipping, due to time sensitive requirements, then we can usually find an expensive air freight solution, either using scheduled large Air Cargo Services, or more costly Air Charter Aircraft.
Heavy Haulage UK Road Freight Services
As EON Logistics senior staff have been handling the overseas freight shipping of Out of Gauge Freight, Oversized and Heavy lift cargos for over 30 years, then part of our project freight forwarding experience includes the specialist machinery removals transport from any UK factory location of oversized machinery. From our numerous specialist service suppliers throughout the UK, we can offer all the following machinery moving services:-
Heavy Haulage UK – when equipment/machinery moving is over 26000kgs or too heavy single piece to move on standard trailers on UK or international road networks.
Oversized Machinery Removals – when specialist engineers, riggers, will attend for plant and machinery removals, dismantling if necessary, to be able to assist the machinery removal from enclosed factory, to outside awaiting heavy haulage trucks with low-loader trailers. Using whatever specialised heavy lift equipment is requires: Mobile Cranes, Hiabs, Versa Lifts, experienced riggers, labour, and traffic management requirements, to completion of the machinery removal.
UK Machinery Removal, Relocation & Installations – when the specialist engineer's riggers deliver the oversized cargo, to the new factory or location for the machinery moved and re-instates it to working order.
UK Yacht Transport Shipping – Not just shipping yachts overseas, we can arrange yacht and boat transport around the UK and Europe, using wide load or heavy haulage UK boat transporters.
Any questions or quote for International Oversized Out of Gauge or Heavy Project Cargo Shipping from UK, please contact us.
EON Logistics