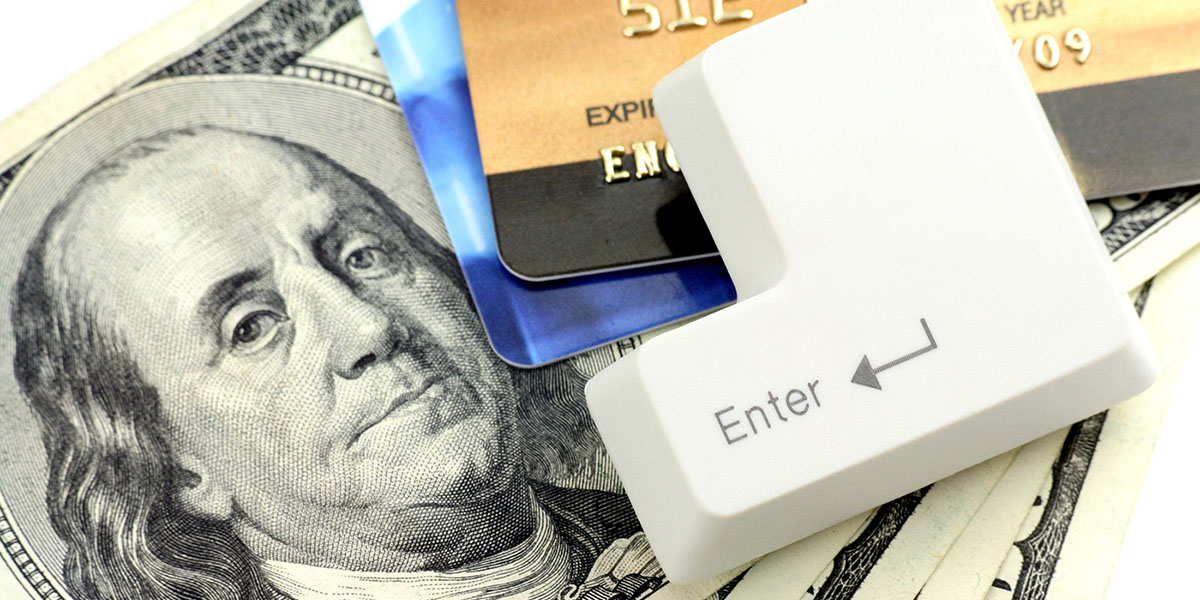 UK Procurement Consolidation & Shipping Services
International Procurement & Export Procedures
EON Logistics & Trading Ltd don't just arrange the International Shipping of goods from the UK, we also have a team of UK procurement, sourcing and cost management specialists. Through our Export shipping services we have access to a wide variety of approved UK manufacturers, traders and auction houses, to aid our procurement sourcing of our overseas buyer needs. We bring a bespoke export procurement service offering to each individual client, using our experience and expertise in international procurement. If you are searching for an honest, reliable UK trading and procurement service partner, to help with your UK sourcing and purchasing requirements, EON Logistics & Trading are here to help you.
With the expansion of global internet businesses, international procurement and sourcing of suppliers of UK goods, is easily available at the touch of a button.  Our procurement staff will ease you through the process and work with you closely, to ensure we provide you with a personal and high quality UK procurement service, with reduced financial risk and peace of mind for you.
Your main concern, once you have paid a new overseas supplier must be, will you receive your goods from this new supplier you have just found on the internet! EON Logistics procurement staffs are experts at International Cargo Shipping for clients and will give you an honest, cost transparent procurement service, identifying alternative new and reliable UK suppliers, together with access to many new and used product clearance Auction Houses.
Sourcing your goods from overseas suppliers can be an anxious and time consuming operation. Worrying about potential problems, arranging bank transfers to different suppliers you have just found, communication on changing product availability dates, or unexpected extra packing, customs and logistics costs. Here at EON Logistics & Trading, our export procurement managers and staff will work with you closely, using our easy step by step guide to ensure your goods reach you with reduced risk, costs and peace of mind.
We will provide you with a planned and professionally implemented tendering process, offering you a consistent approach with potentially significant product cost and international air freight or sea shipping cost savings, where the consolidation of multiple suppliers' orders is allowed.
 Using our UK Procurement Services can help with:
Validating suppliers and making sure they are genuine companies.
Making payments to suppliers on your behalf. Reducing your bank charges to multiple suppliers.
Receive your goods at our London warehouse, check goods match orders and inspect quality before shipping, if required.
Collecting and consolidating from your multi suppliers, then ship as one air or sea shipment once all orders received.
Reduced procuring costs and your management time by, our taking over your order chasing work.
Avoid buyers needing to pay the 20% UK VAT/sales tax requirement on most purchases.
Standardisation of your destination import documentation requirements, ensuring a smooth customs clearance into your country.
UK Procurement Outsourcing & Management:
Handle every aspect of your procurement ordering, payments and shipping.
Source, contact and credit vet your suppliers, if required.
Check and consolidate orders in our warehouse making sure they are correct and suitably export packed for handling and shipping.
Improve or re-pack orders if required, after receiving your authority to do so.
We will ensure your goods are packed in accordance with recognised packing standards, to allow import into your destination country.
If required, EON Logistics Trading can pay your suppliers on your behalf, ensuring that you do not need to pay the 20% UK VAT, or need to reclaim the VAT, once your goods are shipped from UK to you. We look after all your UK, HM Revenue and Customs export tax requirements.
Our scope of supply includes, but not limited to:
Mining and Construction Plant, Machinery and Spare Parts.
Scientific and medical equipment.
Used Motor Cars, Vans, Trucks, Caravans and Trailers.
Electrical & Plumbing equipment. White goods, Home and Office Furniture and equipment.
Our Aims:
To achieve significant savings for our overseas buyer clients.
Smooth procurement and shipping timelines.
Secure financial transactions, to be our clients trusted procurement partner.
Buyer remains in control, find your own product suppliers or we source suppliers for you.
Transparency of supplier's details and product cost.
Price Sourcing and Management:
Our knowledge of the UK market enables us to ensure you achieve competitive prices for all your product purchases.  We will inform you of opportunities that can save you money; comparing suppliers, checking brands and pack sizes, we will advise you of the most cost-effective way to ship your goods, but give you choices and ensure that any price rises along the way are challenged and fair, so that you are always in control, before we purchase goods on your behalf.
Cargo Consolidating from Multiple UK Suppliers:
Important information: If buying from multiple UK Suppliers, EON Logistics & Trading will help save considerably on shipping costs, via consolidating your UK procurement orders into a larger single air freight or sea freight consolidated shipments, where destination delivery timelines make this possible.
Costs and payment information: You, the buyer of goods are responsible for paying the suppliers for the ex-works costs of the goods you are purchasing from the UK.  You will then need to pay all the fees to ship from your UK suppliers addresses, to your final delivery address in your country, including all destination customs clearance, duty, taxes and international goods in transit cargo insurance cover.
Costs for each Purchase includes:
Ex works/factory door price of goods purchased.
UK transport, handling/checking of each order.
International Cargo transit Insurance.
Export packing of your goods, suitable for shipping.
Export documentation & UK Customs.
Shipping costs by Air or Sea freight.
Special documentation required for importing into your designated country.
Destination customs clearance, Duty/Taxes, import handling & Delivery to your warehouse.
Procurement Consolidation from Multiple UK Suppliers:
If you plan to buy goods from multiple UK suppliers, you can considerable reduce your total logistics, shipping and customs costs by cargo consolidation.  All of your UK suppliers' orders can be consolidated into one larger shipment by sea or air freight from the UK.  EON Logistics & Trading's order consolidation services can help you the buyer to considerably reduce your total shipping and door to door logistics costs, sometimes by over 60%, if you normally ship orders as single shipments.
Q: Who is responsible for the costs of consolidating and shipping my goods?
A: You, the buyer of goods, are responsible for all the door to door costs of shipping your goods from your UK suppliers warehouses, to your own destination warehouse, although these costs can be reduced considerably, through you agreeing to the consolidation of your multiple orders.
You may already be consolidating all your UK shipments at present, however, if you are not, depending on the number of UK suppliers you buy from each month, you could be paying 2 or 3 times more shipping costs, than you should be. If you were to look at better managing and consolidating your UK shipments into a larger Sea or Air Freight shipment to your final destination, then your cost savings could be considerable.
Example of different cost items that makes up a door to door shipment:
If you were to ship a single order from a UK supplier to your country, you will pay many of the following charges:
UK transport from suppliers' warehouse
UK terminal handling charges
Bills of lading or air way bill fee
Customs entry
VGM/SOLAS (checking weights of cargo and containers before shipping)
Forwarders Agency or Admin Service Fee
Arrange Insurance cover (if required by buyers)
Port security Fee
Sea or air freight charges
Fuel surcharge
Destination import unpacking/terminals charges
Deconsolidation charges
Import release documents
Customs Clearance
Import Customs Duty and Taxes
Delivery to your destination warehouse
Possibly a few more local destination admin charges
EON Logistics multiple supplier procurement Consolidation Services, will afford overseas buyers significant financial cost savings, as well as freeing up your personal time, currently used in managing your overseas procurement buying requirements:
What we do for overseas buyers:
Will respond rapidly to all enquiries and generally aim to provide offers within 24 hours of receipt of initial enquiry.
We act as buying agents only and product supplier's terms and conditions apply for each product purchased.
Save your management time contacting your UK suppliers for status on availability of your orders. EON Logistics procurement staff will do this work
Order tracking and weekly status reporting spreadsheets, to suit buyer's requirements.
Calling forward orders from suppliers, to our consolidation warehouse, timely to meet buyers next planned consolidation.
Check orders received, match purchase orders and each is suitably export packed for international shipping.
Improve or re-pack orders if required, after receiving buyers' authority from to do so.
Pack, consolidate together onto pallets or cases, into one larger consolidated shipment, for sea or airfreight to buyers country.
Prepare Export documents, invoices, packing lists, transport and shipping documents, compliant to buyers' destination customs requirements.
Many of the door to door costs in the above example are for administration or are specific lump sum fees; Buyers will achieve considerable cost and management time savings by paying less of each of these charges, instead of all of them for each individual suppliers order.  You will also pay proportionately less sea or air freight charges, as larger consolidated orders freight shipping costs will reduce proportionately per kilo or cbm, the bigger the total export consolidated shipment becomes.
Buyers would also only pay one set of import Customs Clearance fees, deconsolidation handling charges and delivery, instead of multiples of each charge, that buyers would need to pay, if they just allow each UK supplier to ship your orders individually.
If required EON Logistics Procurement department can pay each UK supplier on behalf of the overseas buyer. Reducing the number of bank transfer fees the buyers need to make to multiple UK suppliers and ensuring that overseas buyers do not need to pay the 20% UK VAT, or any need for buyer to get involved in a long winded communication trying to re-claim any VAT paid from the UK supplier or from UK HMRC Vat office.
EON Logistics & Trading Ltd – Procurement Terms & Conditions
Click here to Contact us if you are buying from UK Supplier's and allow us to help improve your UK procurement and shipping experience, also to reduce overall DDP costs.