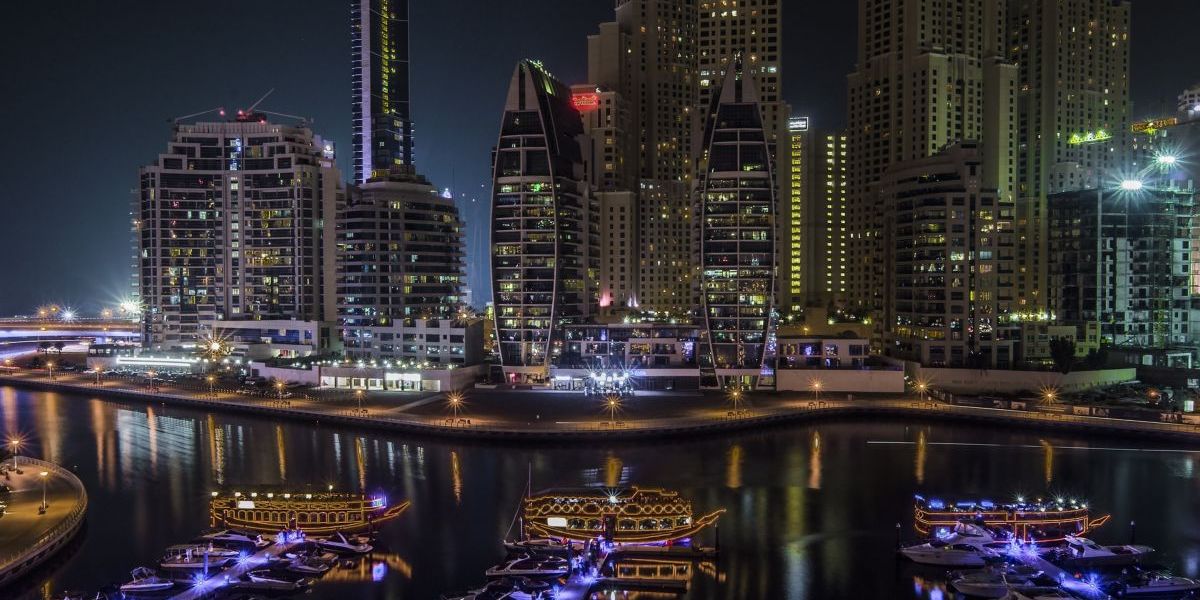 International Shipping to UAE
Freight Forwarding to UAE from UK
The United Arab Emirates is an Arabian Peninsula country on the eastern side of the Arabian Peninsula. United Arab Emirates covers an area of approximately 30,000 sq miles and has an estimated population of around 9.2 million people.
Some of the top UK exports to the UAE include professional and scientific equipment and electrical machinery and appliances.
We offer complete International shipping services to Dubai UAE from UK, by Air Freight and Sea Freight to UAE main Air and Sea Ports, for UK businesses, UAE trading companies and private shippers. With the co-operation of our experienced and reliable Customs Brokers partners located in all major UAE cities, we can also offer full door to door logistics services to UAE from UK.
Click here to Get a Quote Shipping UK to United Arab Emirates
EON Logistics staff have over 40 years' worldwide logistics experience and can offer complete International shipping by Air and Sea freight throughout UAE from UK, serving the main commercial areas, as well as remote parts of UAE. We ship all types of Commercial Cargo and personal household effects International removals.
We can offer the following types of international shipping services to UAE's main port of Jebel Ali, serving the 7 Emirates of Dubai, Abu Dhabi, Sharjah, Ajman, Fujairah, Ras Al Khaimah & Umm Al Quwain.
Sea Freight to UAE from UK
FCL –Full Containers Door to Door by Sea Freight to UAE from UK
LCL – Less Container Loads by Sea Freight to all UAE Ports CFS
Ro-Ro – Oilwell & Construction Equipment by Sea Freight to UAE
D.I.Y. International Household Moving from UK to UAE, LCL & FCL
Temperature controlled FCL containers by Sea Freight to UAE from UK
Exhibition Stands & Equipment by Sea Freight to Dubai from UK
Air Freight to UAE from UK
Direct Priority & Economy Air Freight to all UAE cities from UK
Fine Art Packing & Air Freight to UAE from UK
Temperature controlled Air Freight to all UAE Airports
AOG Express parts by Airfreight to UAE from UK
Specialist Project Shipping & Oversized Sea Freight to UAE
OOG & Heavy Cargo shipping by Sea Freight to UAE ports from UK
Live Events Logistics by Sea Freight from UK to Dubai/Abu Dhabi
Construction & Mining Equipment by Sea Freight to Jebel Ali
University Science Field Trip Equipment Temporary Exports to UAE
Used Factory Machinery shipping to UAE from UK
Specialist additional services
UK Procurement services for UAE buyers (zero rating UK VAT)
Letter of Credit shipping documents and banking services
Export Packing services compliant with UAE requirements.
Temporary exports for UK to UAE.
Cargo Insurance for suitably packed new commercial goods
Collections from multiple UK suppliers and consolidating together
Project Cargo Specialists Sea Freight to UAE
EON Logistics staff just love difficult Project Freight Shipping or OOG out of Gauge Cargo Shipping to UAE from UK. As International Freight Forwarders we're a bit like a travel agent, in that instead of knowing all the best passenger airlines, best holiday resorts, hotels or cruise lines for your holidays around UAE. A Project Freight Forwarder will know all the best UK Sea Freight Shipping and Air Cargo Carriers, from the hundreds who offer Out of Gauge/ OOG Freight Shipping or Heavy Lift/Oversized Cargo services by Sea freight to UAE from UK.
Most Logistics companies in UK have experience of sea freighting normal/easy to handle commercial cargos as FCL/LCL in standard sea shipping containers to UAE. Only a small number of specialist UK Project Freight Forwarders will have the necessary analytical experience of shipping by sea freight to UAE, extra-large cargos that are out of the box. Transporting OOG/Oversized Cargo/Heavy Lift sea freight to UAE from UK requires many years of hands on Project sea freight shipping experience, which EON Logistics have in abundance.
Whatever you need to sea freight to UAE from UK and based on any delivery deadlines, we will offer you a wide choice of UK to UAE sea freight shipping or air freight service options; we handle all the UK Road Transport, Port Security, VGM, UK Customs, Arab or European Certificate of Origin and standard shipping documentation needs for shipping your cargo from UK to UAE main port of Jebel Ali.
Our reliable UAE Customs Brokers will be happy to quote your buyers directly for the local Customs clearance, handling and delivery requirements.
Further information on shipping to United Arab Emirates from UK
Click here for service frequency shipping UK to UAE
BEWARE OF FREIGHT COMPANIES OFFERING VERY CHEAP SEA FREIGHT AND AIR FREIGHT RATES. THEY WILL MOST LIKELY CHARGE THE DESTINATION BUYER/IMPORTERS EXCESSIVE IMPORT HANDLING AND RELEASE CHARGES, TO MAKE UP FOR THE LOWER FREIGHT CHARGES OFFERED. EVEN IF YOU ARE NOT PAYING THE DESTINATION IMPORT CHARGES, BEST TO ASK FOR THESE COSTS, TO COMPARE WITH THE OTHER QUOTES YOU RECEIVE. YOUR BUYERS WILL APPRECIATE THIS IN THE LONG RUN.
Click here to Get a Quote Shipping UK to United Arab Emirates