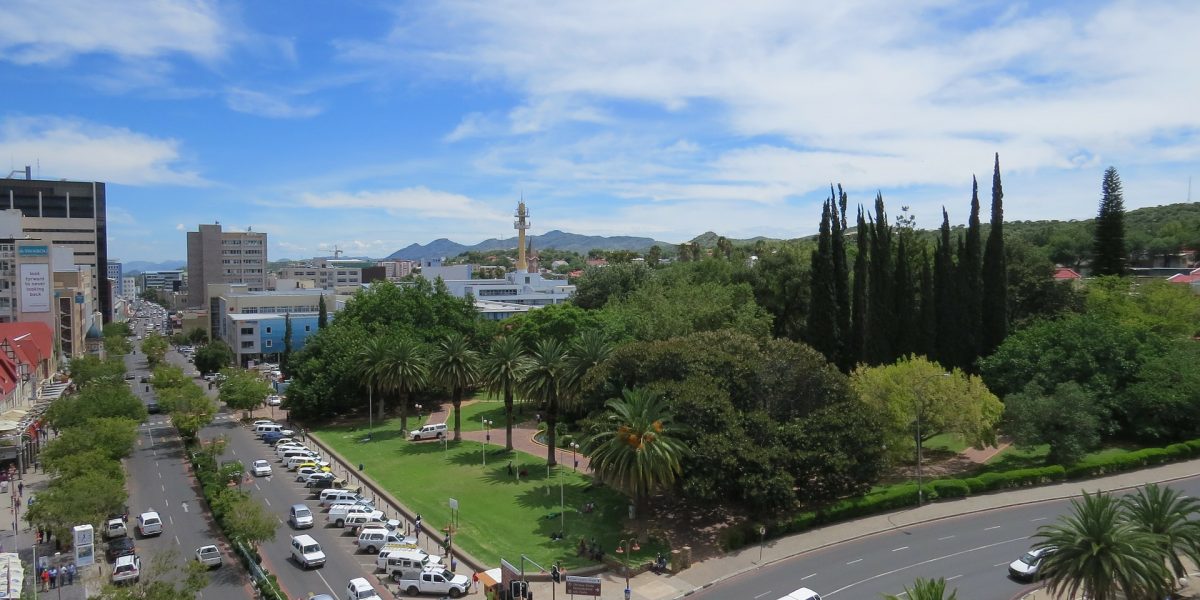 Sea Freight to Namibia from UK Service Details
Sea Freight Services to Namibia's main port Walvis Bay, mostly tranship in Antwerp. Namibia has a population of around 2.4 million; it is the second least densely populated country in the world, after Mongolia. The Namib Desert stretches along the Namibian Coast all the way up to Angola. It is estimated that the area has been dry for at least 50 million years, making it the oldest desert in the world. Around 80% of Namibia is made up of desert.
Guide on Sea Freight transit times to Namibia Walvis Bay Port.
FCL Sea Freight to Walvis Bay Port from UK – Weekly sailings with approx. 28 days transit.
LCL Sea Freight to Walvis Bay Port from UK – Weekly sailings with approx. 28 days transit.
Ro Ro Sailings to Walvis Bay from UK – 2 to 3 sailings per month with approx. 32 days transit.
Air Freight to Namibia's Hosea Kutako International Airport from UK Service details
Flights to Namibia via Middle East or South Africa with Air Namibia, British Airways and South African Airways.
Namibia Biosecurity & Prohibited items
Although Namibia have not adopted the ISPM15 regulations for Timber Packaging, it is advisable to ensure that any timber products used in the packing of their goods, or used as dunnage to secure cargo loaded into Sea Containers meet the ISPM15 standard. Heat Treated or Forestry commission stamps. As a large amount of cargo shipped to Namibia from UK is then transhipped to neighbouring countries who require timber to be ISPM15 compliant.
Cars, Trucks, Caravans, used Agricultural Machinery should always be steam cleaned before Sea freighting to Namibia from UK, to remove all soil residue and pests.
Similar to most countries you should check with the Namibia Customs Broker, if the goods being shipped can be imported into Namibia. The Customs Broker can confirm before goods are shipped from UK to Namibia, if they can be imported without any restrictions. Normal prohibited items include: Cash, Diamonds, Bullion, Precious Metals, Live Animals, Drugs, Firearms and Ammunition. 
Export Cargo Insurance
It is important to arrange cargo insurance cover, in the event of damage or pilferage during the Air and Sea freighting to Namibia from UK.
Your Cargo is not insured unless you ask your freight agents to quote for Cargo Insurance cover.
You must suitably pack your goods to withstand the normal multiple handling it will endure throughout an Air or Sea freight to Namibia from UK.
Insurance companies and shipping carriers may refuse to accept any claims, if cargo is not suitably export packed.
 Namibia Customs Import advice
We recommend that you check with your Namibian buyers, that they have a local import customs broker, who can advise the buyers on the customs documentation requirements for importing the products you are shipping from the UK to Namibia.
The Customs Brokers can advise on Namibian import duty and taxes, customs tariff classifications, if any prohibited or restricted goods and full documents required from UK shippers.
This will avoid any issues of trying to import goods that Namibian Customs will not allow to be imported and thus prevent wasted storage or other costs having to ship back to the UK.
If the Namibian buyers do not have a Namibian customs broker, EON Logistics can recommend one.
Click here to Get a Quote Shipping to Namibia from UK