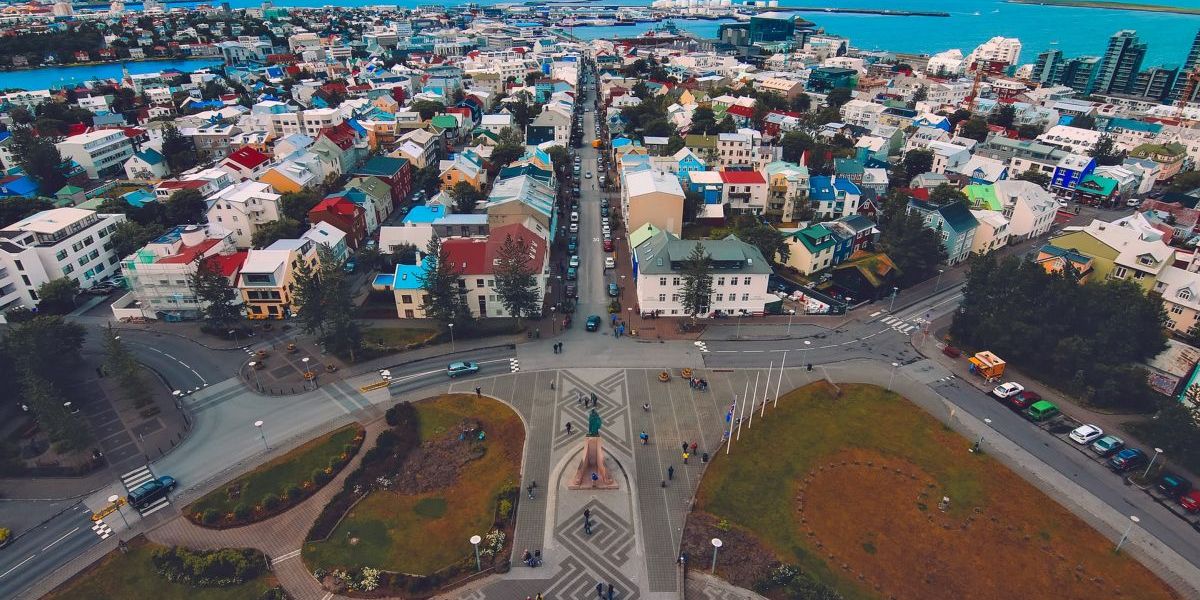 Road Freight & Freight Forwarding to Iceland
International Shipping to Iceland
Iceland is a Nordic Country located in the North Atlantic Ocean. Iceland has a population of around 350,000 and covers an area of approximately 40,000 square miles.
The UK ranked eighth in Imports to Iceland between 2010 and 2012. Some of the main Exports to Iceland are Industrial Equipment and Fuels and Lubricants.
Complete Sea Freight and Air Freight Services to Reykjavik Iceland from UK, for both commercial and private shippers/traders.
Click here to Get a Quote Shipping to Iceland from UK
Established in 2012, EON Logistics senior staffs have over 40 years' experience of International Freight Shipping services to Reykjavik Iceland from UK. We ship all types of Commercial Cargo, Oversized/OOG Project Cargo, International Removals, Science Equipment for climate change studies and Music/Stage or Exhibition Equipment for live events in Reykjavik, Iceland.
We supply all types of International Freight Shipping services to Reykjavik and beyond, to all interior parts of Iceland.
FCL – Full Container Shipping to Reykjavik, Iceland
LCL Groupage/Pallets by Sea Freight UK to Iceland
Airfreight to Reykjavik, Priority or Economy services
OOG/Oversized Cargo Road/Sea Transport UK to Iceland
Door to Door Freight Logistics for Live Events in Reykjavik
International Removals to Reykjavik Iceland from UK
Temporary Exports to Iceland for Tourist, taking equipment
Procurement/Trading services for Icelandic buyers from UK
Exhibition Express Road/Air Service for Trade Shows in Reykjavik
UK Used Construction Machinery Transport to Iceland
UK Export Packing Services, order collections & consolidation
Cross trade transhipments via Iceland to Greenland
UK to Iceland Service information
Although Iceland has a small population of just below 350,000, it is a very popular tourism destination for UK visitors. There are over 75 flights per week from UK to Reykjavik, some which also carry urgent Air Cargo between UK and Reykjavik. For larger export shipments to Iceland from UK, these will travel by Sea Freight to Reykjavik, on the weekly container and break-bulk vessel sailings from Immingham to Reykjavik, normally departing each Friday and arrival Reykjavik the following Monday.
Container shipping to Reykjavik Iceland, weekly ex Immingham, with transit of approx 4 days. Full Load 20' and 40' Containers, together with LCL Sea Freight (smaller shipments).
Air Freight to Iceland from UK, direct daily flights with British Airways, WOW Air and Easyjet, from London to Reykjavik.
Icelandic Customs Import advice
It is the responsibility of the Icelandic buyers, to confirm with the customs in their own country that they are allowed to import the goods they are buying from UK suppliers and that the goods they are importing are not restricted or require any special import licensing. Icelandic companies buying from UK will normally have a local Customs Broker, who will assist them check with their local Customs authorities: What the local HS Commodity Codes are appropriate for the goods being imported from UK, the Icelandic Customs Duty and Taxes rates to be paid (Icelandic Customs VAT on many products is approx 24%, however, can be lower for certain products).Customs clearance in Iceland should normally take only 1 to 2 days, providing all the correct documents are with the Icelandic buyers before cargo arrives at Reykjavik port.
Export Goods in Transit Cargo Insurance for Iceland
It is important to arrange Goods in Transit Cargo Insurance cover, in the event of a damage or pilferage incident during a Sea or Air transport to Iceland from UK.
Your Cargo is not insured, unless you arrange via your own companies Insurance brokers, or you ask your Freight Forwarder to quote for Goods in Transit Insurance cover and you accept their quote.
You should not rely on the transporters to Iceland liability insurance cover, under their Air Waybill or Ocean Bills or Lading terms and conditions. This does not equate to the value of your goods and may rely on some proof of negligence by the transport company, which is naturally difficult to prove.
We recommend that you must suitably export pack your goods to withstand the normal multiple handling, transhipping or stacking it will endure throughout a normal international road transport movement to Reykjavik Iceland from UK.
Insurance companies and transport carriers may refuse to accept any claims, if cargo is not suitably export packed.
Click here to Get a Quote Shipping UK to Iceland