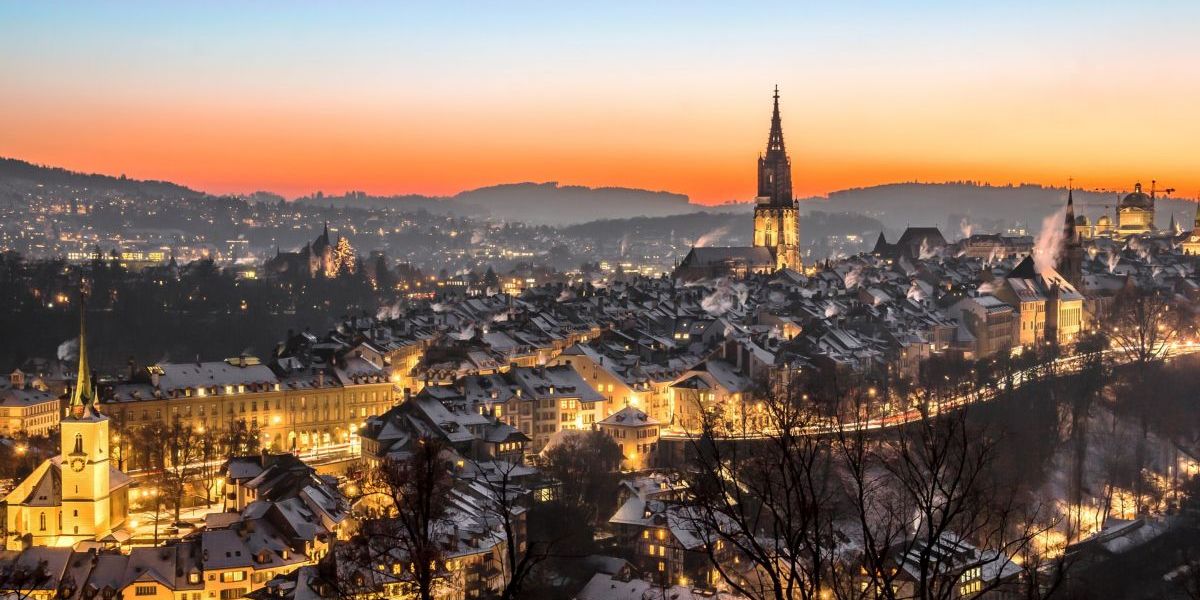 Road Freight & Freight Forwarding to Switzerland
Internatinoal Shipping to Switzerland
Switzerland is a landlocked Country in Central Europe where you will find many beautiful Lakes and Mountains. Switzerland borders 5 different Countries including France and Germany.
Switzerland has a population of around 8.5 million. Switzerland is highest growth market for UK Exports over the last decade after China.
Complete Door to Door Road Freight & Air Freight Services to Switzerland from UK. We offer below our reliable range of competitive Road Freight and Air Services UK to airport or to door Switzerland, for both commercial and private shippers/traders.
Click here to Get A Quote Shipping to Switzerland from UK
EON Logistics staff have over 40 years experience offering International Freight services to Switzerland from UK to all Swiss main cities and air ports. We ship Commercial Cargo, Oversized/Heavy OOG Project Cargo and International Removals throughout Switzerland. Agricultural and Construction Equipment transport, Exhibition Priority Express Road Freight, as well as Tour Truck transport for Music/Stage equipment for live events.
We supply all the following types of Road and Air Freight services to Switzerland's main cities of: Basle, Berne, Geneva, Lausanne and Zurich.
Daily Road Freight Transport to Switzerland from UK
Groupage/Part load Road Freight to Geneva & Zurich
Full Load Road Transport UK to Switzerland
Dedicated Express Transport to Switzerland for urgent deliveries
Airfreight UK to Geneva & Zurich, Priority or Economy services
OOG/Oversized Cargo Road Transport UK to Switzerland
Freight Logistics Transport for Live Events in Switzerland
D.I.Y. International Removals to Switzerland from UK
Low Loader Transport for Agricultural & Construction Equipment
UK Procurement/Trading services for Swiss buyers
Exhibition Express Road Transport UK to Geneva Trade Shows
UK Export Packing Services, order collections & consolidation
UK to Switzerland Service information
Daily Full load Road Freight to Switzerland, transit 2 to 4 days
Twice weekly Pallet Transport and small part load groupage consignments. Transit subject to finals destination and customs clearance, would be approx 3 to 5 days
Express Road Transport, Small dedicated vans for time sensitive deliveries. Transit 1 to 2 days (subject to customs at border)
Daily direct Air Cargo Freight services, Priority Express and economy rated services available to arrival airport or to door
European Express Road Transport from UK to Switzerland
When time is of the essence, we can make special arrangements for delivery within particular time limits, often collecting within a few hours of booking and delivering as quickly as possible. Using the most appropriate of our selection of vehicles detailed below, we provide a responsive and secure European Express Road Transport Service that will live up to the most demanding requirements.
We have access to various different vehicles
Dedicated Small European Express Vans (Max 1200kgs)
Larger Euro-Box Vans up to 9500kgs
Flat Bed Trailers (Max 26000kgs)
Standard 13.6m Curtain Siders and Euroliners
Road Trains and Mega Trailers
Low Loaders and Semi Low Loaders
20ft & 40ft GP and 45ft HC Pallet Wide Containers
Temperature Controlled Small Box Vans & Box Trailers
Switzerland Customs Import advice
It is the responsibility of the buyers in any country, to confirm with the customs in their own country that they are allowed to import the goods they are buying from UK suppliers. Swiss companies buying from UK will normally have a local Customs Broker, who will advise on their local Customs authorities importing requirements: What HS Customs Commodity Codes are appropriate for the goods being imported from UK, the local Customs Duty and Tax rates to be paid and any special documents Switzerland Customs will require. All UK export customs and import customs into Switzerland is performed electronically and subject to no issues or delays, customs clearance can be completed fairly quickly (sometimes immediately the truck or air flight arrives). A EUR 1 customs movement certificate is normally required by Swiss customs and the buyers' customs brokers should confirm if this is required, together with all the documents they require from the shippers, before goods leave to the UK, in order that all documents required are supplied.
Goods in Transit Cargo Insurance for Switzerland
It is important to arrange goods in transit cargo insurance cover, in the event of a damage or pilferage incident during a road or air transport to Switzerland from UK.
Your Cargo is not insured, unless you arrange via your own companies Insurance brokers, or you ask your Freight Forwarder to quote for Goods in Transit Insurance cover and you accept their quote.
You should not rely on the transporters to Switzerland liability insurance cover, under their CMR road or Air waybill terms and conditions. This does not equate to the value of your goods and may rely on some proof of negligence by the transport company, which is naturally difficult to prove.
We recommend that you must suitably export pack your goods to withstand the normal multiple handling, transhipping or stacking it will endure throughout a normal international road transport movement to Switzerland from UK.
Insurance companies and transport carriers may refuse to accept any claims, if cargo is not suitably export packed.
Click here to Get A Quote Shipping UK to Switzerland