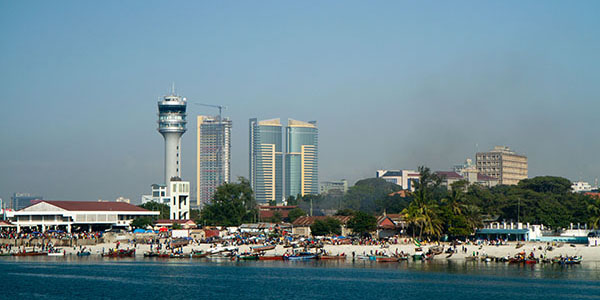 International Shipping to Tanzania
Complete International Cargo Shipping and Freight Forwarding Services to Tanzania from the UK. Sea Freight or Air Freight for UK shippers/manufacturers selling cargo to Tanzania and Procurement Services for Tanzanian Buyers/Importing from UK.
Click here to Get a Quote Shipping UK to Tanzania
EON Logistics senior staff have over 40 years experience offering International Freight Shipping services from UK to Dar Es Salaam, Tanga and Zanzibar Island, Tanzania. We ship Commercial Cargo, Construction Mining and Agricultural Machinery, OOG Project Cargo Freight Shipping as well as Personal Household Effects Shipping, Caravans, Right Hand Drive Cars and Trucks to Tanzania.
Our reliable and professional Tanzanian Freight Agents are Sino Logistics in Dar Es Salaam, who not only handle Customs Clearance, Warehousing and Transport for Tanzanian Importers/buyers, they also have many years of experience handling transit cargos to Zambia, Congo-DRC, Zimbabwe, Uganda, Rwanda and Burundi, via Tanzania border points.
Our rates are competitive and our services dependable and highly rated.
We supply the following types of Freight Forwarding & Cargo Shipping services to Tanzania's main destinations in Dar Es Salaam, Tanga and Zanzibar.
Sea Freight Services to Tanzania
FCL – Full Container Shipping to Tanzania from UK

LCL – Less Container Loads UK to all Tanzania ports
Flat Rack & Open Top Containers for Large Machinery
Ro-Ro – for wheeled Cars, Trucks & Construction Equipment
Airfreight Cargo UK to Tanzania 
Direct Priority & Economy Air Freight to Julius  Nyerere International Airport

Oil well & Mining Equipment Air Freight to Tanzania
Temperature Controlled Air Freight to Tanzania
Specialist OOG/Project Freight Shipping from UK to Dar Es Salaam
Importing oversized Cargo to Tanzania from UK
Used Cars, Vans and Trucks buying from UK Auctions on behalf of Tanzanian vehicle buyers and car dealers.
Pre Shipment inspections for Tanzanian Imports
UK Rigging, Packing, Loading and securing
Moving Household Goods to Dar Es Salaam from UK
Construction, Agricultural & Mining Equipment to Tanzania
Exhibition Logistics Shipping to Tanzania Trade Shows
Specialist Additional Services
Procurement services for Tanzanian Importers/buyers
Buying from single or multiple UK manufacturers/suppliers
Assistance with sourcing UK suppliers & auction houses
Packing/Cargo Insurance/Documentation for Tanzania Exports
Letters of Credit documentation compliance for Tanzanian Imports
Door to Door Shipping Services to Tanzania including Customs
Exporting cargo from Tanzania to UK
International Project Cargo Shipping our speciality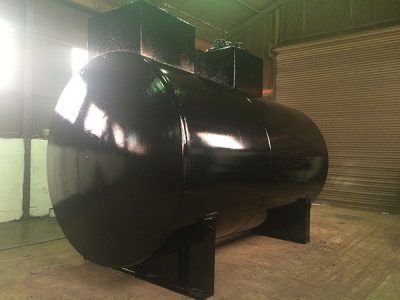 Do you want to engage in the import and export business without being caught up in the hassle of logistics? While the process paperwork and custom regulations are daunting, to an international shipping company such as EON Logistics, international shipping has never been easier. We have great connections with Sea Freight and Air Freight carriers that carry from popular international destinations to Tanzania. This makes it super easy for us to arrange with your shipper and various carriers to bring goods to you at the best possible price.
As International Freight Forwarders we're a bit like a travel agent, in that instead of knowing all the best passenger airlines or best beach resorts for your holidays in East Africa, a Project Freight Forwarder will know all the best UK Ocean Freight Shipping and Air Cargo Carriers to Dar Es Salaam Tanzania, from the hundreds who offer Out of Gauge/ OOG Freight Shipping or Heavy Lift/Oversized Cargo Freighting services to Tanzania and from Tanzania to UK.
A Project cargo freight forwarder does not own the specialised Heavy Lift Cargo Ocean Freight vessels, or the Heavy Cargo Aircraft shipping to East African Ports, their role is as an agent, to select the most suitable and cost effective cargo freight services for his client's OOG/Out of Gauge Cargo Freighting to Tanzania. Transporting OOG/Oversized Cargo/Heavy Lift Freight requires many years of hands on Project Freight Shipping experience, which we have in abundance.
Whatever you need to ship to Tanzania and based on any special delivery deadlines, we will offer you a wide choice of ocean Freight Shipping and Air Freight cost options.
We handle all the UK Road Transport, advise on Packing suitably for exporting, Port Security, UK Customs, Pre shipment Inspections if required and whatever standard shipping documentation is required for shipping cargo to Tanzania. Offering you a choice of services and rates to suit your budget and delivery deadlines, handling all the UK freight documentation and advising you of any special documentation needs for the country you are shipping to.
Our experienced Customs Freight Agents Sino Logistics in Dar Es Salaam can assist Tanzanian Importers/buyers with all the local Import Customs Clearing, Handling and Delivery.
For Tanzanian Import documentation and customs requirements, please contact:
SINO LOGISTICS CO. LTD.
Tel: +255 22 2136981 Email: iswai@sinologistics.co.tz
Contact: Innocent Swai Website: www.sinologistics.co.tz
---
Further information on shipping to Tanzania from UK
Tanzania Buyers Consolidation from Multiple UK Suppliers
Exhibition and Event Shipping to Tanzania
Cars, Trucks, Tractors, Vehicle Shipping To Tanzania
Sea Freight International Shipping Tanzania
Air Freight Cargo Shipping To Tanzania
International Removals Shipping To Tanzania
Consutruction & Agricultural Machinery Shipping Specialists Tanzania
Click here to Get a Quote Shipping UK to Tanzania